Physicians manage a lot, from scheduling and handling paperwork to working with insurance companies. Keeping all the back-office work under control while dealing with patients can be overwhelming.
That's why a physician answering service can be such a lifesaver, especially in this era of telemedicine. A medical office answering service can help by handling administrative tasks like answering phones and scheduling appointments.
But how to find the best physician answering service? In this guide, we'll explain what a physician answering service does and how you can find the best option for your medical practice.
What is a physician answering service?
A medical answering service is a type of telephone service that enables patients or their representatives to reach a doctor or medical office staff after-hours. The service usually involves an automated system or a team of live operators who can route the caller to the appropriate party.
The primary purpose of a medical answering service is to provide patients with another way to reach their doctor or medical office outside of regular business hours.
It can be crucial in cases of emergency or when a patient needs to schedule an appointment, considering 60% of the customers make appointments with service providers online.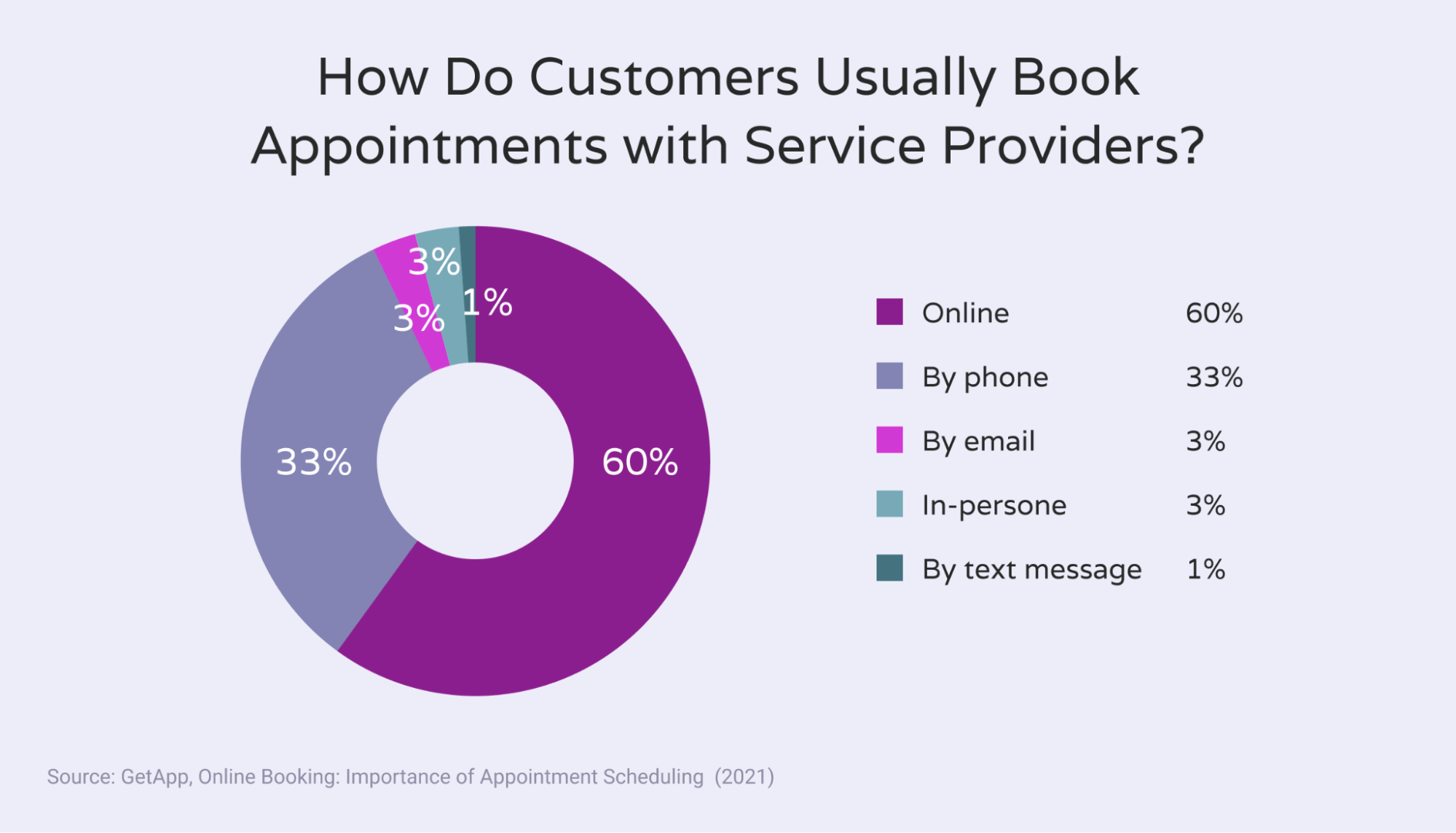 Did you know Hello Rache's qualified virtual receptionists can save your business thousands of dollars per month while providing an improved quality of care and ensuring all your calls are answered promptly and efficiently? Learn how it works here.
Types of physician answering services
There are a few types of medical answering services, each with its benefits and drawbacks.
One type of medical answering service is an automated system. These systems typically use pre-recorded messages to guide the caller through a series of options.
Plus, it's always available. Since 42% of the people report long hold times as the biggest pain point when making appointments online, it could help physicians to have automated systems to avoid long hold times.
However, the downside is that these systems can be challenging to navigate and understand.
The second type of medical answering service is a live operator service. Live operator services are typically more efficient and can help the caller with their particular needs.
They also offer a personal touch that automated systems cannot. For example, patients may feel more comfortable speaking with a live operator about sensitive medical information.
A live operator can help patients book appointments and schedule follow-up calls. They can also help with questions about billing or insurance and even provide directions to the office.
However, a live operator service can be more expensive than an automated system. Additionally, the live operator may not be available at all times, which can be frustrating for callers.
How does a physician answering service work?
The healthcare industry is becoming more complex daily, and physicians are busier than ever. Answering services provide much-needed support to physicians by handling after-hours calls, scheduling appointments, and providing other administrative assistance.
When a patient calls a physician's office after hours, the call is typically forwarded to an answering service.
The operator will take down the patient's information and relay the message to the on-call physician. The physician can then return the call at their earliest convenience.
Answering services can also schedule appointments and remind patients of upcoming appointments.
Benefits of a physician answering service
There are many benefits of using a physician answering service for healthcare facilities.
Reduces distractions: When your administrative staff is trying to juggle answering phones, scheduling appointments, and managing patient files, it can be challenging to stay focused. By using a physician answering service, your staff can focus on their work without being interrupted by phone calls.
HIPAA compliance: HIPAA (Health Insurance Portability and Accountability Act) compliance is essential for all healthcare providers. By using a physician answering service, you can be sure that your calls will be handled in a HIPAA-compliant manner.
Scheduling flexibility: A physician answering service offers flexible scheduling options for patients. Thus, patients can schedule appointments around their work or school schedules.
Improved customer service: When phone calls do not bog down your administrative staff, they can provide better customer service to patients. Improved customer service can result in increased patient satisfaction and loyalty.
Reduced costs: Answering services are often less expensive than hiring additional staff to answer phones. In addition, you won't have to create any extra office space for the team you hire. Since the best physician answering service is already well-trained, you won't have to spend money on training.
Increased data accuracy: Accurate data recording and organization are imperative in a healthcare facility. A physician answering service can boost data accuracy by utilizing a live operator to speak with patients and relay information to the facility.
Reduced liability: By using a physician answering service, healthcare facilities can help mitigate potential legal issues by having all important patient calls answered and recorded by a professional.
Improved customer satisfaction: Patients often have questions or concerns outside regular business hours. A physician answering service can ensure these questions are answered promptly and professionally, improving patient satisfaction. Likewise, in some cases, it may be necessary for a physician to speak with a patient after hours. Again, the answering service can protect the confidentiality of these conversations by keeping them separate from other calls made to the clinic.
Allows multi-locations streamlining: Since all of your locations will be using the same answering service, it will help to streamline communication between them. Thus, it's a great way to keep everyone on the same page, no matter where they are located.
Which services do physician answering services provide?
Medscape's Physician Compensation Report showed that physicians spent 15.6 hours per week on paperwork in 2021. An answering service can help free up this time, allowing physicians to focus on other pressing tasks.
Medical answering services do more than just answer your phone calls. They can schedule appointments, take messages, and even forward calls to the appropriate party.
Some answering services are open 24 hours a day, 7 days a week, which can be ideal for after-hours call coverage. Other services may have more limited hours but can offer lower rates. Here's what a physician answering service can do.
Attend after-hours calls: Your patients may need to reach you outside of regular office hours for urgent matters. An after-hours answering service can take these calls and patch them through to you, no matter what time it is.
Make appointments: Many answering services can make appointments for you, which can be a huge time-saver. In addition, if your practice uses a scheduling system, some services can even integrate with it to make the process even smoother.
Secure message relaying: You can rest easy knowing that the best physician answering service will keep your messages safe and secure. They will relay them to you promptly so that you can take care of your patients.
Overflow call management: A medical answering service can be a lifesaver during peak times or when you have a large volume of calls.
Send appointment reminders: Besides scheduling appointments, some answering services can also send reminders to your patients. It can help reduce the number of no-shows, which saves you time and money.
Do you need a physician answering service?
An Annals of Internal Medicine study found that doctors spend around 16 minutes per patient using the EHR (Electronic Health Record). That's more than what many doctors spend with their patients.
A physician answering service may help reduce this time. If you're unsure whether you need a physician answering service, consider the following questions.
Do you have more than one doctor in your practice?
Do you have an after-hours emergency number for your patients to call?
Do you want your patients to be able to speak to a real person when they call your office?
Does your practice have a call overflow?
Do you want to streamline call data?
Are you concerned about the rising costs of paying administrative staff?
Do you want to outsource appointment scheduling?
What to look for in the best physician answering service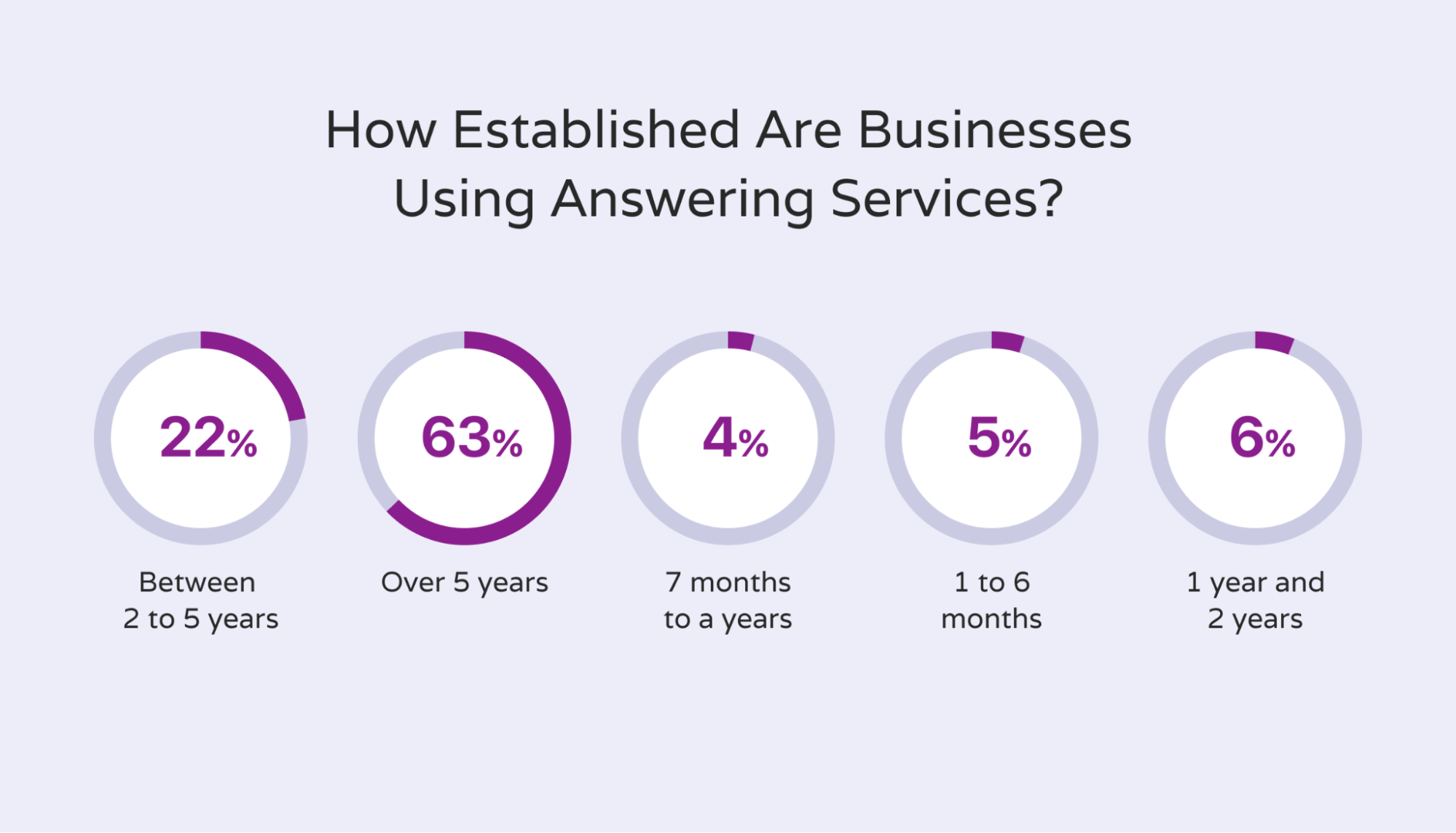 When looking for a physician answering service, there are a few key factors to remember.
24/7 availability
First, you want to ensure the service is available throughout the week. Continuous communication is essential because you never know when a patient will need to get in touch with their doctor.
HIPAA training
HIPAA (Health Insurance Portability and Accountability Act) training is critical for any company handling patient information. It ensures that the staff is well-versed in handling sensitive medical information and keeping it confidential.
The answering service should be familiar with the following aspects of HIPAA compliance:
Patient confidentiality: Medical health records or confidential patient information should never be released without the patient's written consent.
Data security: The company should have physical, technical, and administrative safeguards to protect patient information from unauthorized access.
Employee training: All employees handling patient information should be trained on HIPAA compliance and understand the importance of confidentiality.
Answering services that are not HIPAA compliant can put your practice at risk of costly fines and penalties.
Advanced call routing
The best physician answering services will have advanced call routing features. It allows them to route calls to the appropriate person or department, whether the doctor, nurse, or another staff member.
For example, if you have an after-hours answering service, you want calls to be routed to the on-call doctor. If your office is closed for lunch, you may want calls to be routed to voicemail.
With advanced call routing, you can have greater control over how your calls are handled.
Timely message delivery
Time is of the essence when it comes to medical care, so you want to be sure that messages are being sent and received as quickly as possible.
For example, if a patient is trying to get in touch with their doctor about a potentially serious health issue, every minute counts.
Live answering
Live answering means that there will always be somebody available to answer your calls, no matter the time of day. This is in contrast to an automated system or voicemail, which can often lead to frustration on the caller's part.
With a live answering service, you can be confident that all calls will always be answered promptly and professionally.
How much does a physician answering service cost?
The cost of a physician answering service will vary depending on the following factors:
Size of your practice: How many patients do you have? How many physicians are in your practice?
Call volume: How many calls do you receive per day? If your practice gets a high volume of calls, you will need a more sophisticated answering service with more features. Thus, the physician answering service cost will be higher.
Length of calls: The answering service also has to record the duration of each call. If you have long calls, it will take up more time for the answering service to record them.
Features (call forwarding, paging): Which features do you need? The more features you need, the higher the physician answering service cost.
Add-ons: Some physician answering services offer add-ons, such as weekend coverage. You'll have to pay more for these additional services.
To learn more about how Hello Rache can help your medical/veterinary/dental practice save time and money with qualified virtual assistants, book a call with our team.
Work with virtual receptionists or administrative staff to manage after-hour calls and appointment scheduling
Working with a physician answering service can be a great way to ensure your business can still function outside of regular business hours. Plus, it can help take some pressure off you and your staff.
On top of that, you'll be able to offer 24/7 support to your patients, improving patient satisfaction and loyalty. When looking for the best physician answering service, you should consider its availability, features, and pricing.
So if you want qualified and HIPAA-certified virtual assistants to manage appointments, attend patient calls, and streamline your administrative workflow, schedule a consultation with Hello Rache to learn more.