Guilt-Free Outsourcing With Hello Rache
Did you know that a registered nurse in the Philippines earns an average of just $20 per day? And that their commute time (typically via public transportation) to work in a hospital can be up to 3 hours daily?
Additionally, much of the Filipino workforce seeks employment abroad in order to earn more, which means leaving their family for long periods of time.
Hello Rache takes pride in guilt-free outsourcing. Our Independent Healthcare Virtual Assistants® enjoy an improved quality of life by earning an extremely liveable wage (double or triple the average RN wage in the Philippines), working from the comfort of home, and enjoying additional benefits provided by our company.
By working with a Hello Rache HVA, you are improving the lives of Filipinos and their families with steady work and a higher standard of living.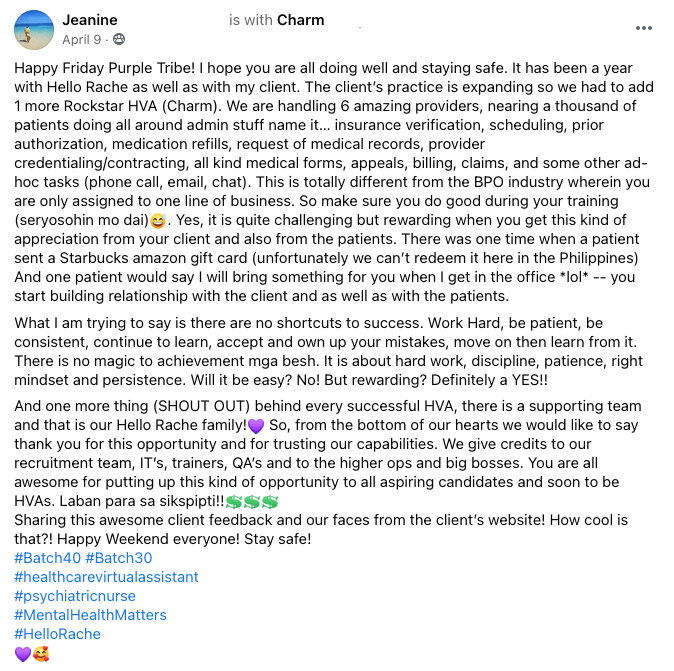 Discover what Hello Rache can do for you and your practice
Tell us more & we will contact you within 24 hours